The Item Fields page shows you all the information-editable fields for an individual item.
There are four main sections on the Items Fields page:
Information
Details
Other Details
Fiscal Information
Important Note
The Item Fields page may appear differently depending on your configuration. Contact Support to add additional fields or collect additional data within items.
Instructions
Navigate to the Meetings module

Select the desired Agenda

Select the Item

View the Item Fields page and edit the item



Note: Item Fields is the default Item View but can be selected from the View: drop-down list.
Information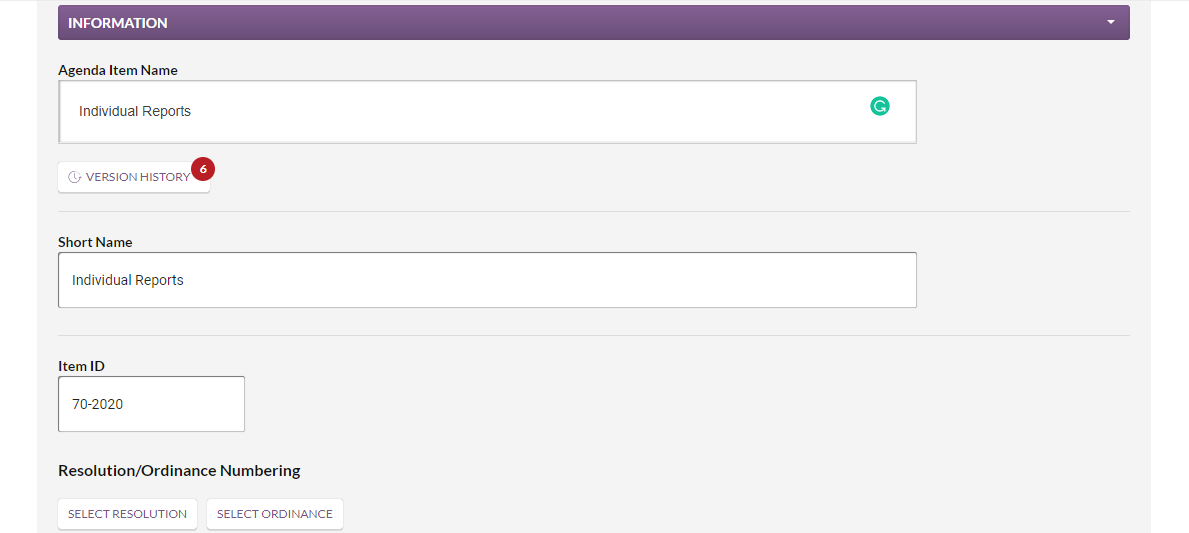 Details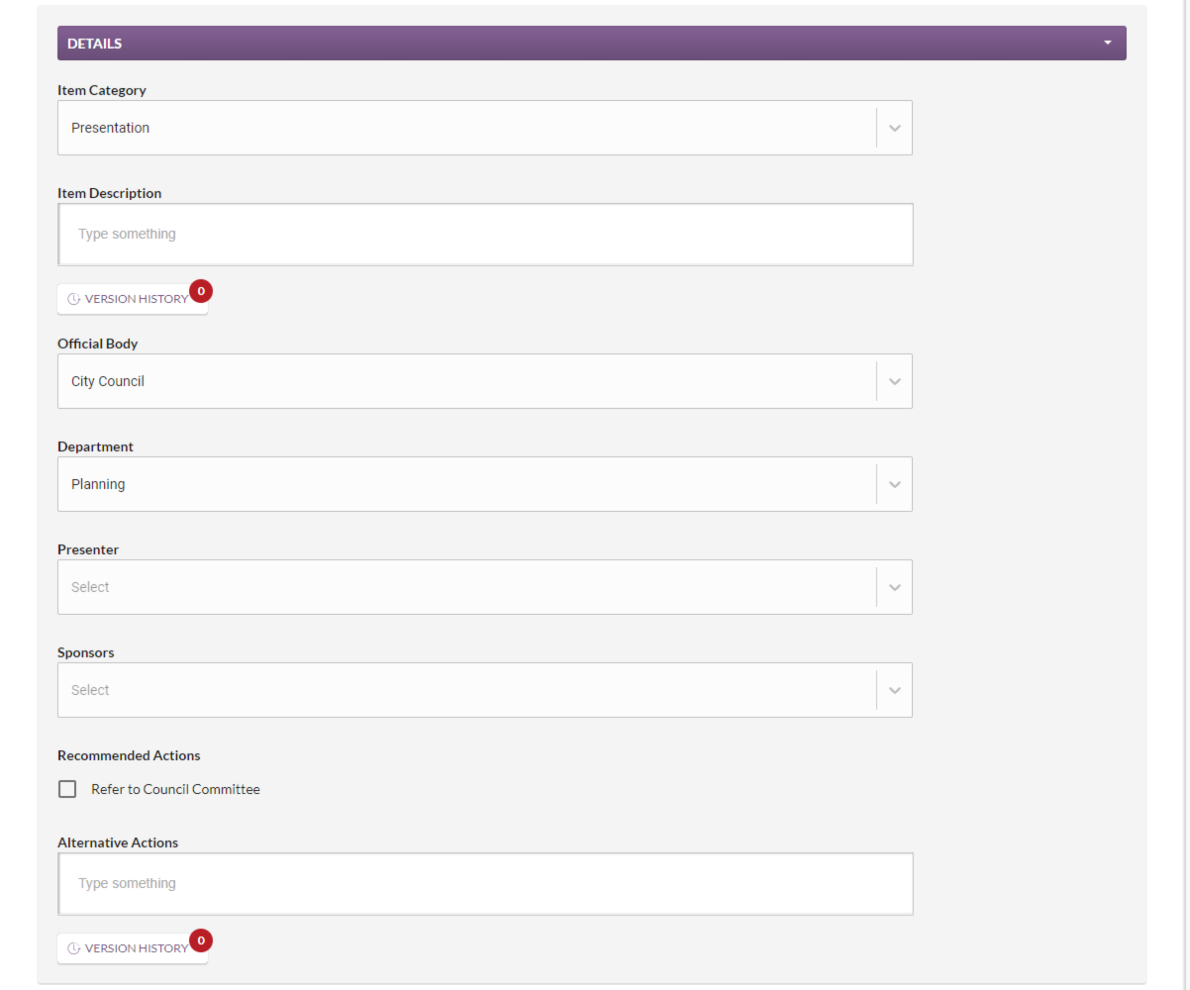 Item Category: Select the category your item is in
Item Description: Add a description of the item
Official Body: Select an option for the body from the drop-down
Department: Choose the department responsible for the item
Presenter: Select a presenter
Sponsors: Pick a sponsor of the item
Recommended Actions: Select a recommended action, if desired
Alternative Actions: Add any alternative actions
Other Details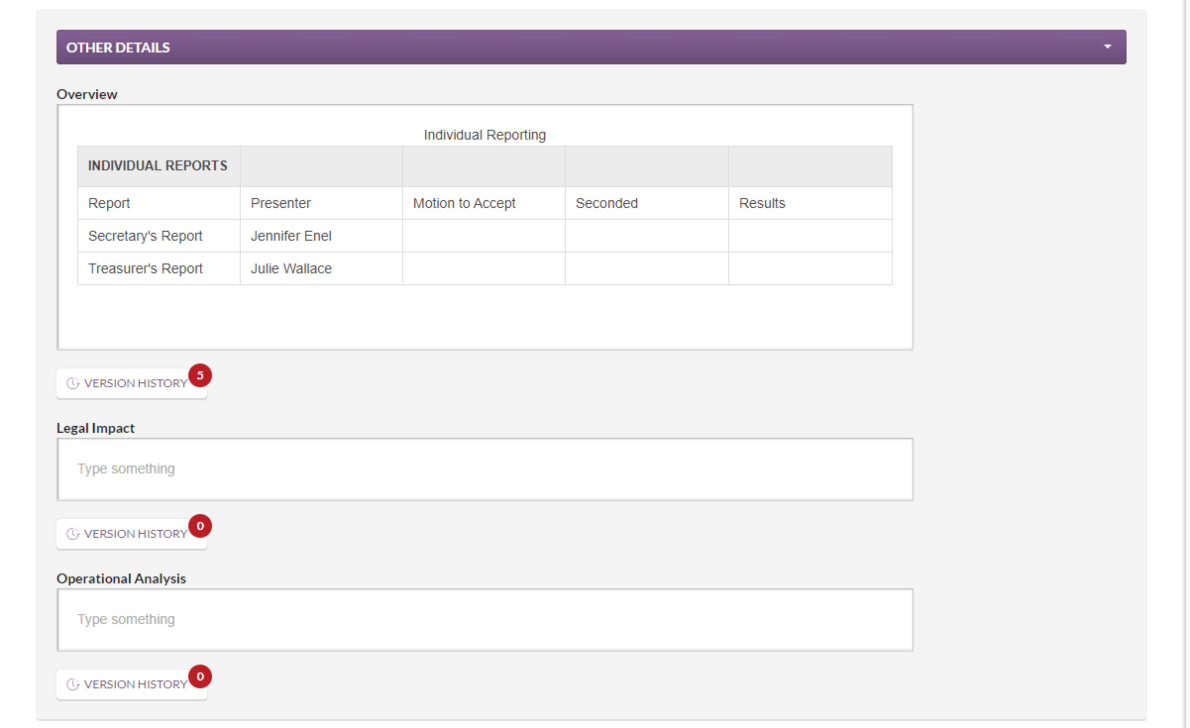 Overview: Edit the overview of the item
Legal Impact: Add a legal impact note, if needed
Operational Analysis: Type an Operational Analysis for the item
Fiscal Information

New Fiscal Item: Create a fiscal item
Fiscal Impact Summary: Add a fiscal impact summary for the item