Overview
The Item Fields page shows you all the information-editable fields for an individual item. There are four main sections of the Items Fields page.
Important Note
Navigation Instructions
Navigate to the Meetings module

Select the desired Agenda

Select the Item

View the Item Fields page and edit the item



Note: Item Fields is the default Item View but can be selected from the View: drop-down list.
Information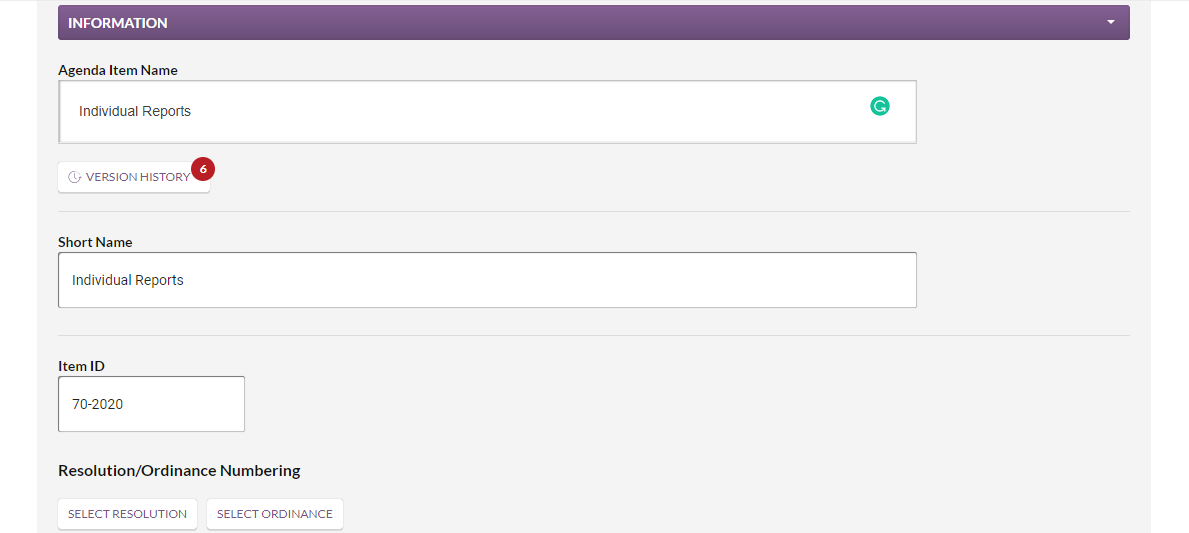 Details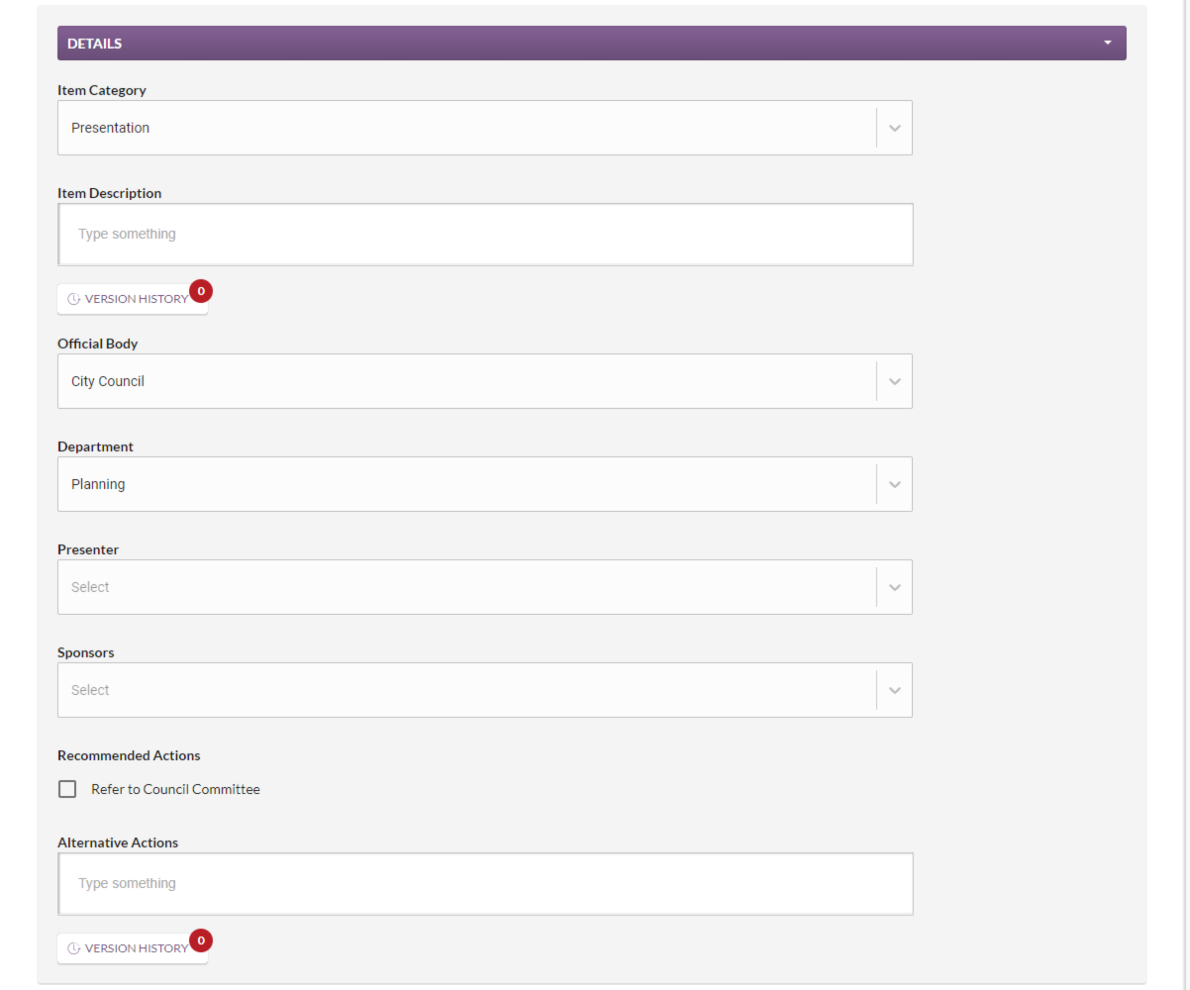 Other Details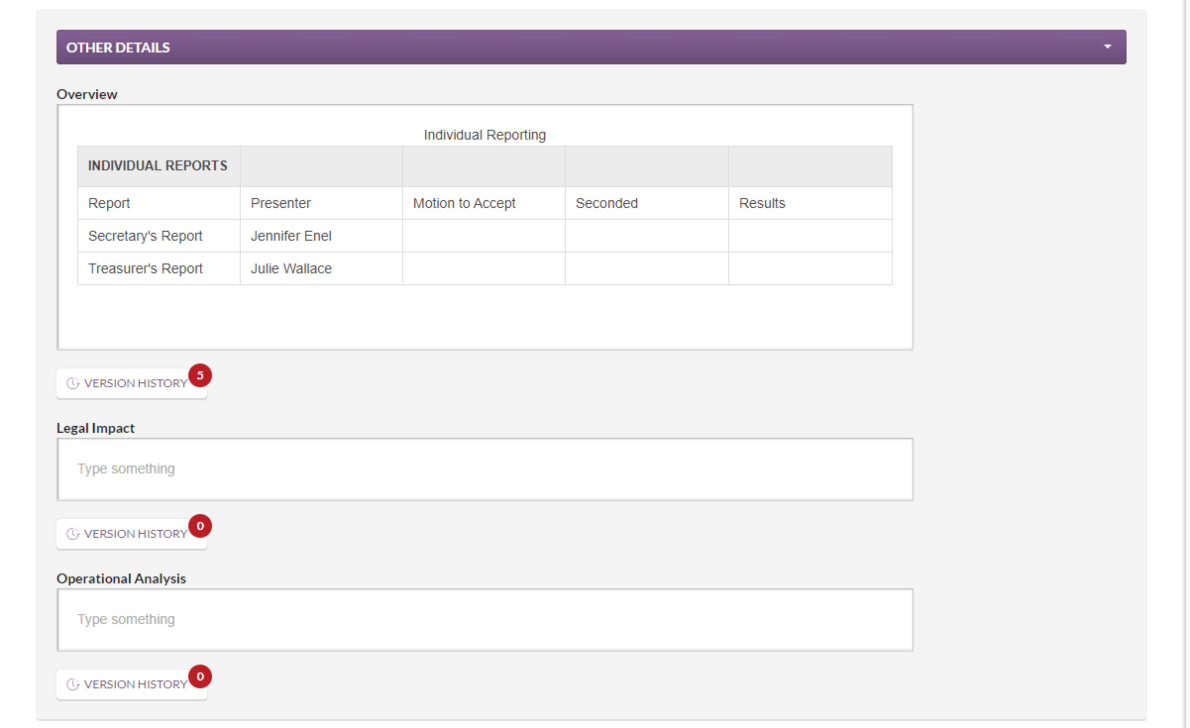 Fiscal Information