When you have both CivicEngage and CivicClerk, you can create events in the CivicClerk product sync and have those events become visible to your residents on your CivicEngage calendar.
A request for this feature must be submitted to the Support team. Once the setup is complete, you will be able to go to Events in CivicClerk and Create a Single Event or Create a Recurring Event. Enter the details and Save as usual.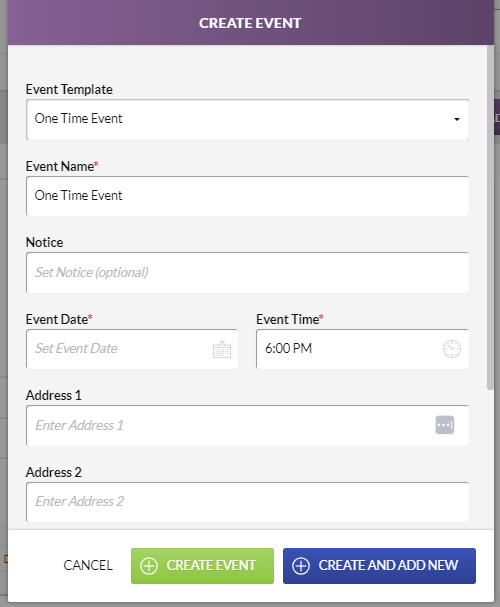 The details for the event will open and you can choose to add further details and publish them immediately or at a future date.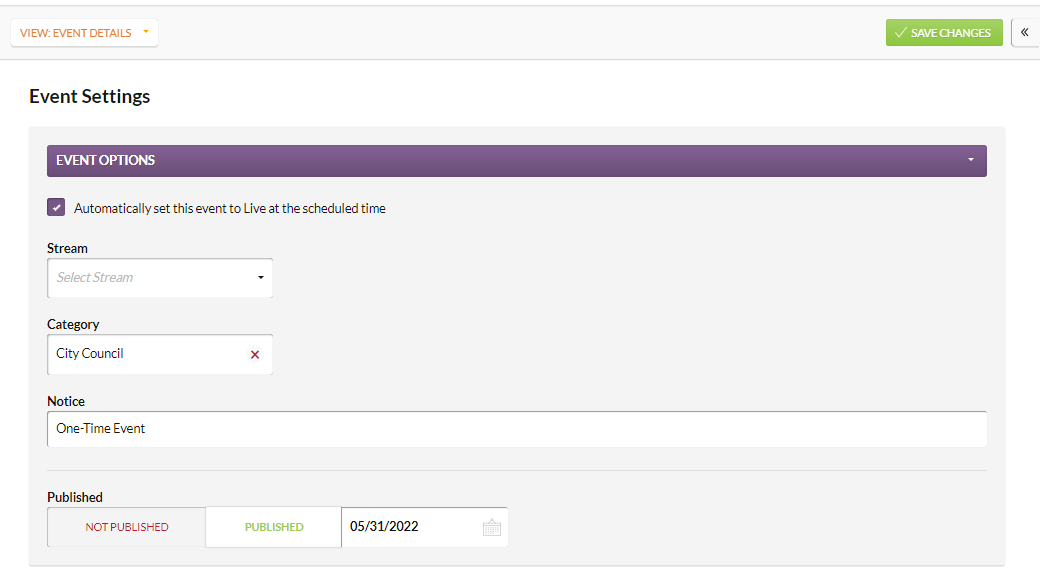 If published immediately, the event will then show as published on the CivicEngage calendar.
Back End Example:


Front End Example:


If an event is not published immediately, it will show as Pending on the Engage calendar until it is published in the CivicClerk Events.
Note: Modifications to events synced from CivicClerk must be made in the CivicClerk Events module. Changes made in the Engage calendar will not reflect back to the CivicClerk Event.